By Natalie Barnes, president Business Alliance, Inc. The Great American Franchise Resource
Choosing to own a franchise can be for the purpose of supporting your family, meeting your financial goals, and achieving your lifestyle goals. 
But franchising also contributes to your community and your country!  The International Franchise Association publishes a "National Economic Impact" report each January showing the significance of franchising to our economy.  Take a look: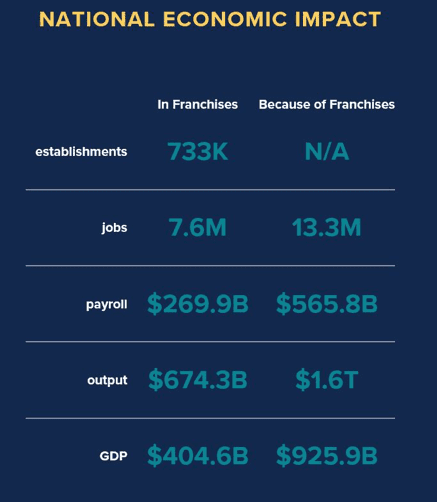 *the above taken from www.franchiseeconomy.com 
Is franchising right for you and your family?  Will it meet your financial and lifestyle goals?  Talk to The Fran Coach to find out if it is "right for you"!